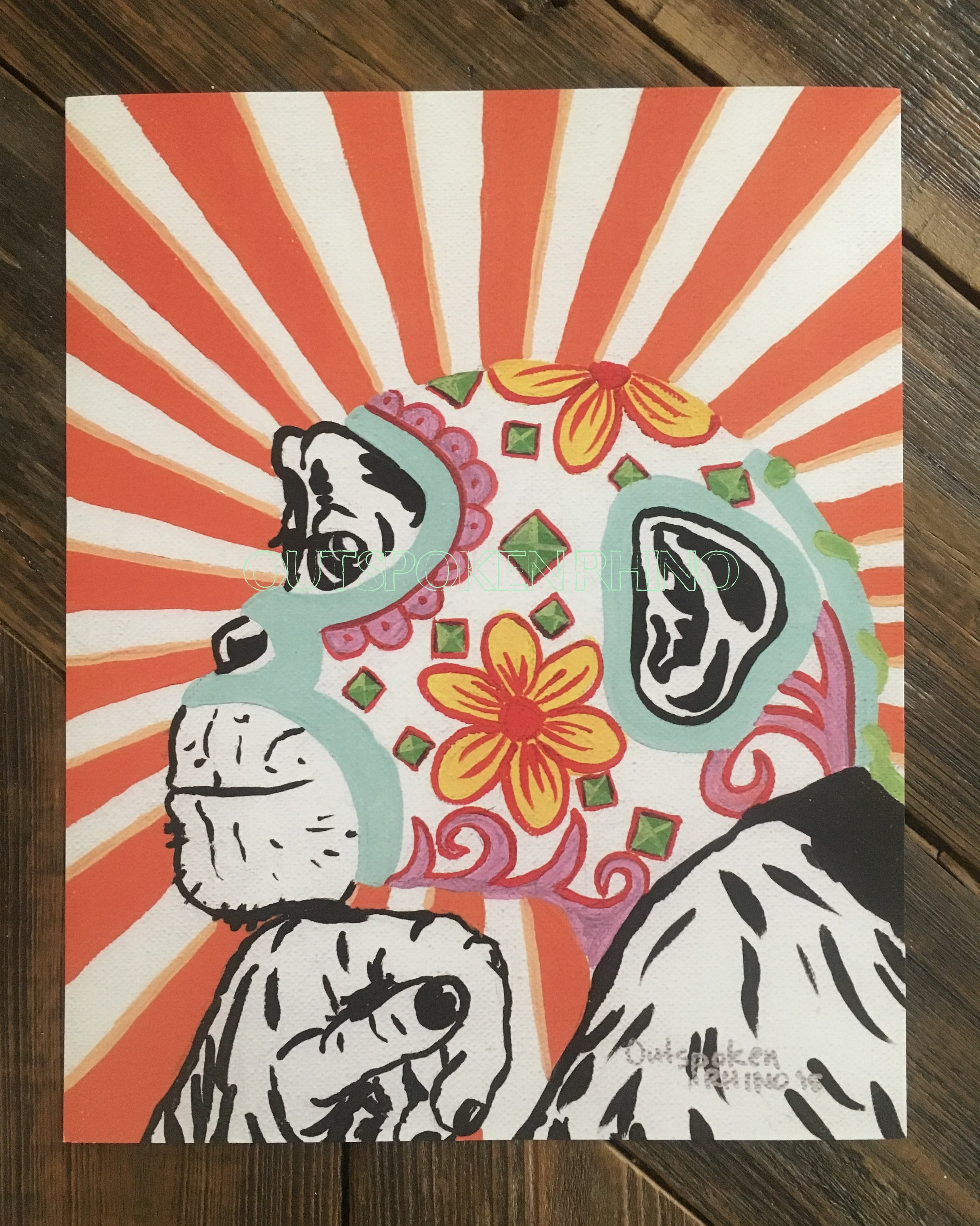 El Santo - chimpanzee
Oh Mexican Wrestling, how I love you so! I want to go to Mexico for the sole purpose of seeing Lucha Libre live. The dude that inspired this painting, El Santo, helped put Lucha Libre on the map and had a career that spanned 5 decades – only removing his mask on TV once, the week before he died! A luchador can't just go into the ring and wing it; this display of aerial choreography takes great thought. And like a world famous sculpture, El Santo is in deep thought before he goes into the ring. This Mexican wrestler has adorned his cap with a Dia De Los Muertos pattern and sits in front of the rays of light like those found on La Virgen de Guadalupe candles. El Santo was a God in the ring, a legend, a performer, one that should be shown respect.
Looking to hang in a group? El Santo the chimpanzee pairs perfectly with Alejandro the donkey and Randy the Bengal tiger.
All prints are made by a local print shop on #100 Cougar Opaque Cover paper and look great in an 8x10 frame or matted in an 11x14 frame.