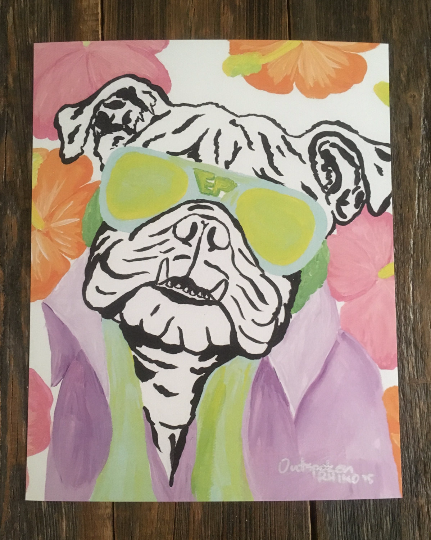 Elvis - English bulldog
English bulldogs are my absolute favorite. I really want one as a pet, but I just get told that they are the worst dogs to have (financially because of medical issues). Maybe one day when I get a lot of money I can finally get one and of course I'd have to get insurance on him and then name him Money Pit. This Bulldog was inspired by that famous King of Rock n Roll who made three movies in Hawaii, maybe you've heard of him, Elvis Presley?
Looking to hang in a group? Elvis the English bulldog pairs perfectly with Edna the Amazon horned frog.
All prints are made by a local print shop on #100 Cougar Opaque Cover paper and look great in an 8x10 frame or matted in an 11x14 frame.