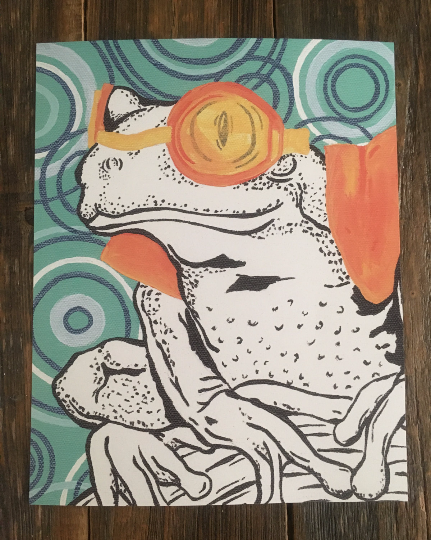 Enrique - tree frog
Enrique the tree frog loves to swim, but just doesn't know how. I have the most adorable photo of my niece running up on shore after looking in the ocean for shells. She had her water wings and swim goggles on and smiling ear to ear. Like I said, most adorable! I completed this painting with water ripples in the background.
Looking to hang in a group? Enrique the tree frog pairs perfectly with Kai the sea turtle and Ferdinand the veiled chameleon.
All prints are made by a local print shop on #100 Cougar Opaque Cover paper and look great in an 8x10 frame or matted in an 11x14 frame.