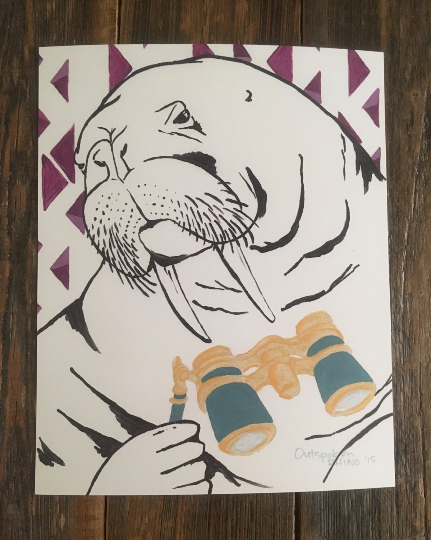 Luciano - walrus
This popular Italian operatic tenor is taking in the show from the balcony. I have mad respect for anyone who can belt out notes like this guy, he was epic. Did you know that walruses have over 400 whiskers? That is insane and I can tell you with certainty that I did not paint them all.
Looking to hang in a group? Luciano the walrus pairs perfectly with the fancy Edna the Amazon horned frog.
All prints are made by a local print shop on #100 Cougar Opaque Cover paper and look great in an 8x10 frame or matted in an 11x14 frame.