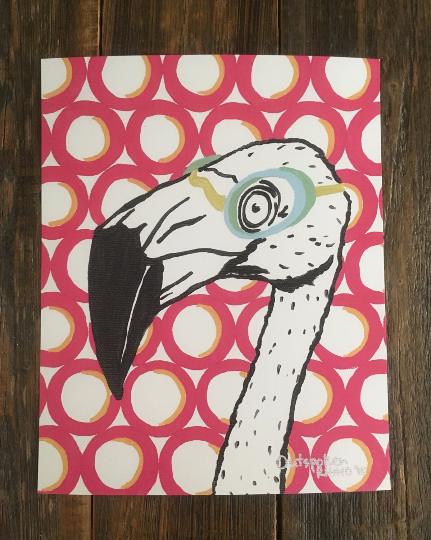 Missy - flamingo
Have you ever read the story about the girl who tuned into whatever she ate? That's basically what flamingos do! They are pink because of the carotenoids in their food, that is so whack. I love flamingos and may even be in the process of planning a flamingo tattoo. Why, you ask? Because why not, they are happy! This flamingo is named after the record breaking swimmer that took the world by storm in London. She's currently a 5 time Olympic gold medalist and will hopefully bring home more medals!
Looking to hang in a group? Missy the flamingo pairs perfectly with Nigel the brown pelican an Kai the sea turtle.
All prints are made by a local print shop on #100 Cougar Opaque Cover paper and look great in an 8x10 frame or matted in an 11x14 frame.