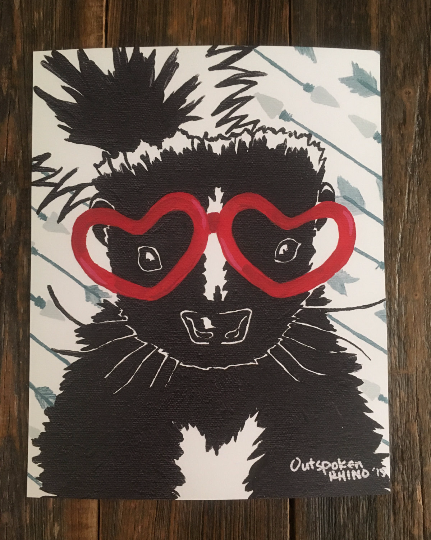 Pepe - skunk
Oh La La Love. How could you not possibly love this little French skunk that ran around searching for love in Paris? Pepe wears his heart on his eyes with these cute little red heart glasses. Cupid's arrows are flying around in the background hoping to make love happen.
Looking to hang in a group? Pepe the skunk pairs perfectly with his one true love love Penelope the skunk.
All prints are made by a local print shop on #100 Cougar Opaque Cover paper and look great in an 8x10 frame or matted in an 11x14 frame.