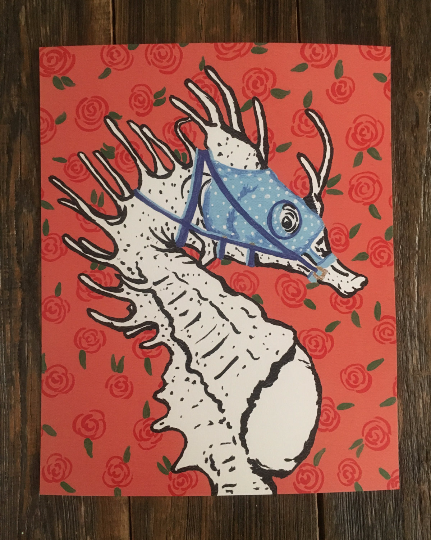 Ron - seahorse
A cute seahorse that's all about the horse races! This little guy is wearing Mr. Triple Crown's colors on his horse blinkers and named after his jockey, Ron Turcotte. Roses rain down in the background like ones thrown over his shoulders after winning the Derby. Whether you like to watch from home, or get out there and place your bets, this competitor is meant for all you horse lovers.
Looking to hang in a group? Ron the seahorse pairs perfectly with other ocean animals like Bruce the great white shark and Perry the octopus.
All prints are made by a local print shop on #100 Cougar Opaque Cover paper and look great in an 8x10 frame or matted in an 11x14 frame.